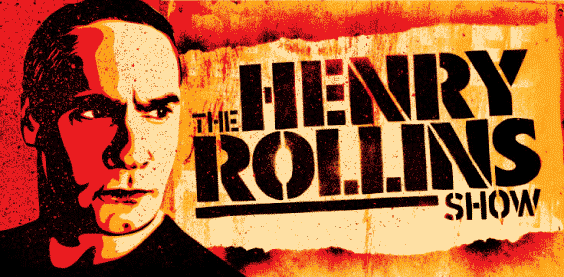 Henry Rollins must be the most best looking man in the punk rock scene. Well-build body and a perfect chisel face, he has played in legendary bands such as
Black Flag
, S.O.A and Henry Rollins Band. He has not only confined himself as the front man to these bands, but he is also a prolific writer, an established spoken word artist and even acted in several major films. And now, he has his own talk show. I just heard about it, and I'm sure, just like me, you will be hooked with his sharp commentary on the issues that were discussed in the show. He is, for me, one of the most entertaining, thought provoking & funniest speaker around, along with
Jello Biafra
of
DeadKennedys
.
"The Henry Rollins Show" is not your conventional TV talk show ala Oprah Winfrey or Jay Leno. Heck, it did not even aired on the television. It can only be found on the internet. Log on to Independent Film Channel's website
ifc.com
.The show is broadcast every Saturday at 10p.m. (US Easter time). Check it out, great topic and excellent guess musician.
Shepard Fairey
of
Obey!
created and designed the marketing images for the show. Henry Rollins runs his own bookstore,
21361
(that's his birthday) and he have his own
Myspace
(who doesn't).
Tags:
music