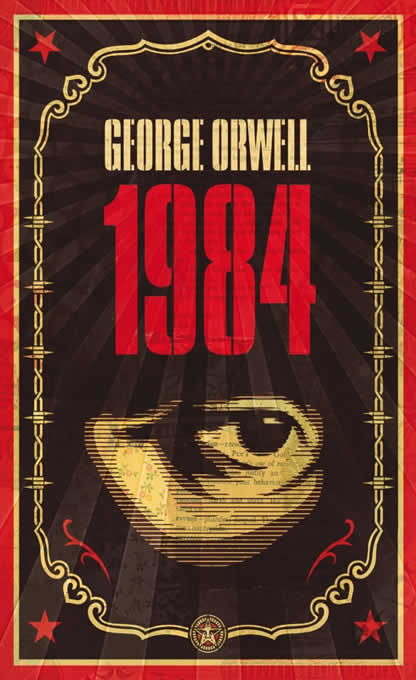 1.
Microtrends: The Small Forces Behind Tomorrow's Big Changes by Mark Penn and E. Kinney Zalesne
. Ini kene baca beb. Betol. Pinjam pustakaan ke.
2.
Mars Volta
@ Henry Rollins Show. Tak paham sepatah haram pun benda yang dia nyanyi. Tapi best!
3. Penguin
sets series
. - Terliur tenguk cover design buku-buku ni semua.
Shepard Fairey vs George Orwell
!
4.
Moo.com
- MiniCard dia cara. Korang ada
Flickr
? Guna gambar dari Flickr dan buat name card dengan mudah.
5.
The Ting Tings
. Teringat aku dekat amoi yang duduk depan aku masa sekolah rendah.