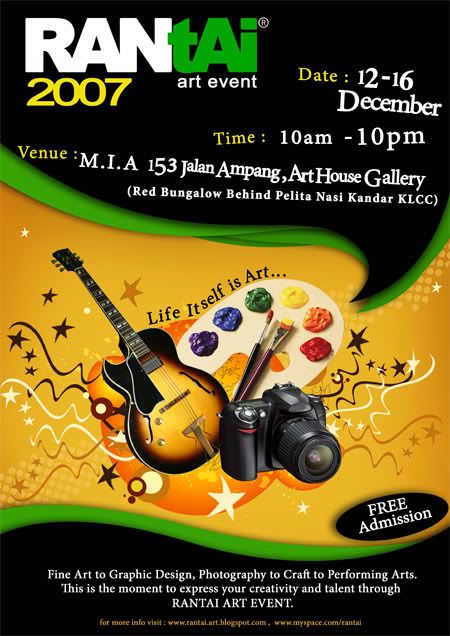 1. Aku nak sangat tenguk artwork
Mail Katak
. Insyallah kalau sempat aku singgah. Budak Bukit memang ok.
2.
Jimbo
call bagitau
Plague Of Happiness
dah siap recording dan kualiti audio dia memang meletop. Tahniah pada Nas & the geng for still true dengan DIY spirit. Nyaring dan terus nyaring!
3. Mana-mana kilang letrek sekitar Pasir Gudang hingga ke Senai nak pakai orang , sila tinggalkan mesej di sini. Ada kenderaan sendiri. Kerja lebih masa? Takda hal.
4.
Sireh & Cengkeh
dah lepas tahap Beta. Outlook terkini lebih kemas dan meyakinkan. Isi kandungan dan sedang redaksi juga akan diperkukuhkan.
Kedai
kami juga akan penuh menjelang ujung tahun